The Tourit Backpack Cooler offers a good amount of interior space for a family picnic. Plus, it features a back pocket and 2 side pouches for carrying additional gear.
However, the real selling point is that this is a no-leak backpack cooler…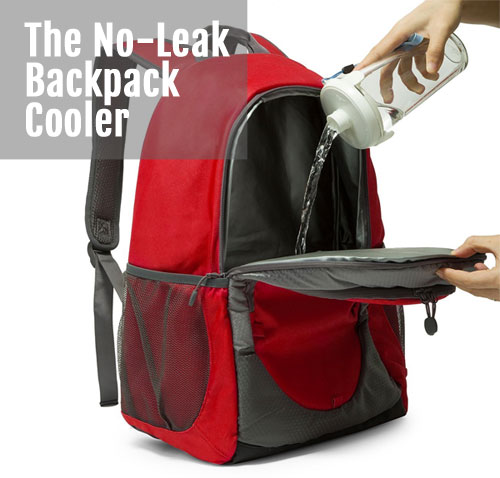 Yes! She is really pouring water straight into the cooler. But don't worry…
The heavy-duty liner prevents leaking. In fact, it insulates the backpack so well that you can use the cooler as a warmer instead. Plus, your warm food won't leak out of the pack either. =)
How Does the Backpack Cooler Not Leak?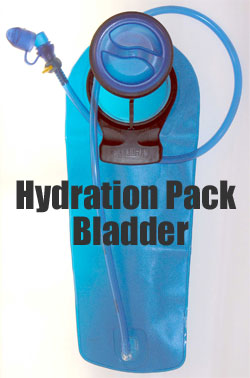 The cooler liner is made of PEVA (polyethylene vinyl acetate) and heat-pressed at the seams. This construction is similar to the way bladders are put together for hydration packs.
If you're familiar with hydration backpacks, you already know that water bladders can last years of use without leaking. Keep in mind that people wearing hydration packs are typically running, cycling or hiking. In other words, they are actively moving around for hours at a time – and still, the bladder does not leak.
By the way, PEVA is commonly used in shower curtain liners. That pretty much sums up whether or not it holds up well in wet environments.
But the Anti-Leak Cooler is Not the Only Cool Feature…
Another key component of this backpack cooler is the breathable material on the back of the pack. This allows any condensation from the cooler compartment to quickly evaporate away from you and the bag.
The Tourit also has comfortable padded shoulder straps, just in case you need to carry 28 cans of beer on your back. If you need to carry a 30-pack, just remember that this backpack has 2 side pouches for 2 more cans. Plus, you have a bungee cord on the back side in case you run out of space.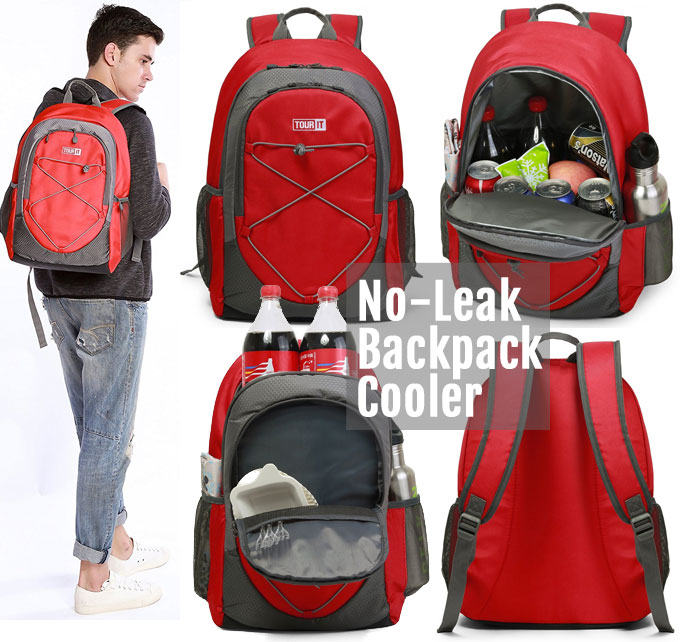 Tourit No-Leak Backpack Cooler Specs:
Dimensions: 17.7″ long x 13″ wide x 7.5″ deep
Interior Capacity: Can hold at least 28 cans, or 25 Liters
Weight: 1.1 lbs
Color Options: Red, Black, Blue, Grey